Alyssa with Keeping the Kingdom
first has started the
30 day giving challenge.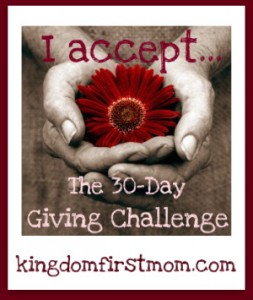 I'm a few days late getting started (as usual), but here's my contribution for day one:
The picture below is my stockpile of "deals" from CVS or Walgreens. These have been bagged and are headed to our church were they will be boxed and sent to one of the missionaries we support. He is collecting items for one of the Indian Reservations in South Dakota.